Interpretation: Hayley Potter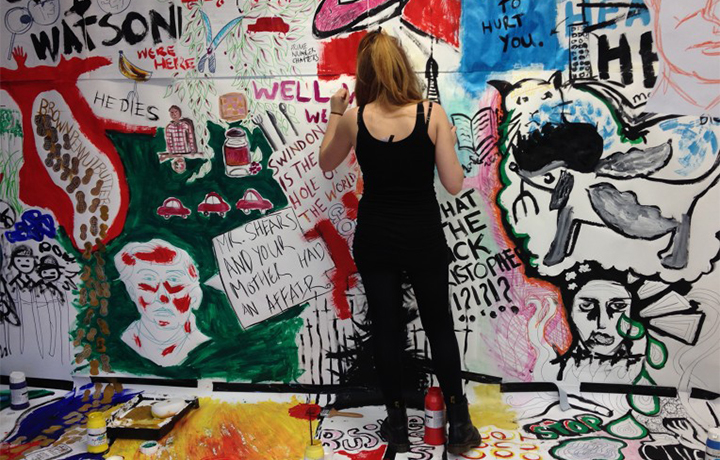 During the Interpretation illustration conference 18-19 September at Arts University Bournemouth Hayley Potter will be presenting a Giant Consequences live drawing event. Here we ask her a couple of questions about illustration, the event and what she'll be doing.
Go here for a video of a workshop Hayley ran at AUB this year.
Hayley Potter
Tell us about your Giant Consequences drawing event
This workshop uses the game Exquisite Corpse (otherwise commonly known as consequences) as its inspiration.  Surrealist artists once played this collaborative, chance based game where each participant would drawn an image, or on some occasions collage an image on a sheet of paper.  Taking turns adding into each other's drawings and collages resulted in bizarre and unexpected compositions of figures depending upon how the person creating had interpreted the last one's contribution.
The aim is for it to be more ambitious in scale than the original game that many of us know, and create a workshop that may encourage the participants of the symposium to actively engage in visually responding to the theme of Interpretation in 3D, and in turn re-interpreting what other participants in the workshop have made before them.
Large 3D cubes will be ready to draw on and move within the space, and the participants in the workshop are encouraged to respond to the visual inspiration wall and materials available in order to create a section of a new character.  This will be interpreted by the person who comes after them and they will draw what they think should come next, and so on and so forth.  The cubes will be completely moveable to form a range of different eclectic character combinations. Participants are welcome to bring their own materials and reference.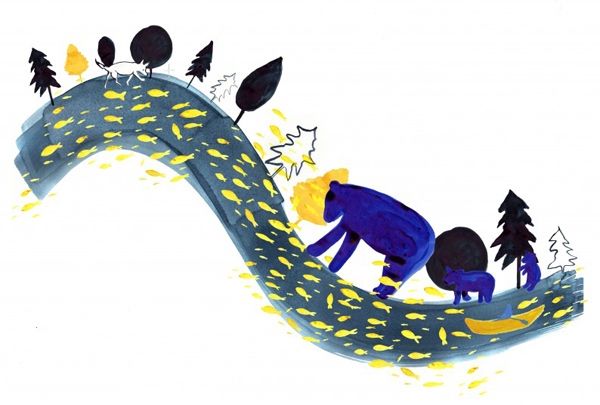 What's the best element of attending an illustration conference?
I really enjoy using an illustration conference as a pause, to take a step back from my practice, and consider how what I'm currently making in the studio relates to what is happening around me in the industry and education. As a practitioner and educator I think it is essential to have contemporary knowledge of your discipline, and I find that attending an Illustration conference broadens my awareness of where Illustration is going and gives me the opportunity to meet new people who are making or writing about things I may never have been exposed to if I hadn't attended – that is really exciting.
Tell us one lesson you've learned about interpretation as an idea and practice.
Your audience will always interpret your work in a way that is relevant to them and their own social and cultural experience.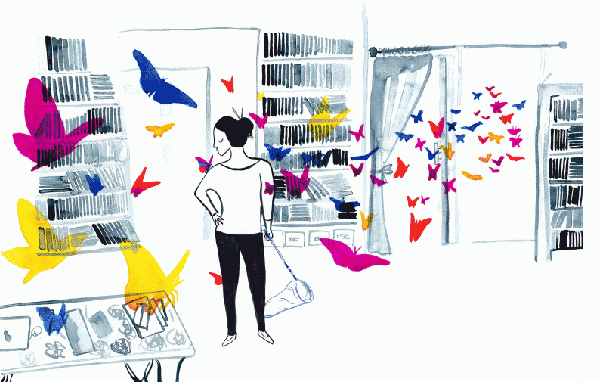 Is illustration research important?
Illustration research creates a platform for testing new ideas and work, it offers the opportunity for boundaries to be pushed and self initiated work to be created without the worry over a commercial context. I find that my own Illustration research feeds the work that is for the latter, it prevents my work from losing its depth, and it stops me forgetting why I became an illustrator.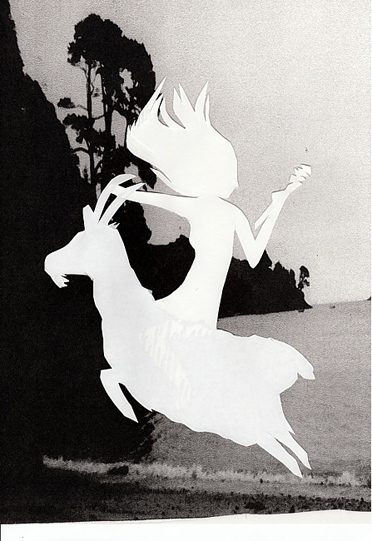 Images by Hayley Potter
Video