Varoom 34 – The Pet Effect II
The Pet Effect – Illustrators and Their Pets
Your cat stretches across your work desk, smudging paint or nudging the computer delete key as she yawns – prompting a smile, or is it a grimace? Artists have long featured their pets in their artwork, fixing a connection that is clearly a strong bond between animal and owner. But aside from being a subject, does this relationship with pets influence the artwork or working life itself?
Below are extracts from the Varoom 34 article 'The Pet Effect' and first an Varoom online exclusive with illustrator Amy Dover about her rabbit. 
I have a little black lop called Shrigley (below), who always looks sad, but he is happy really. He's named after artist David Shrigley (who has the latest sculpture on Trafalgar Square's fourth plinth).
He hops around my studio and sleeps at my feet while I'm drawing. He is a rather handy fur reference when I am drawing, as I do a lot of hairy creatures.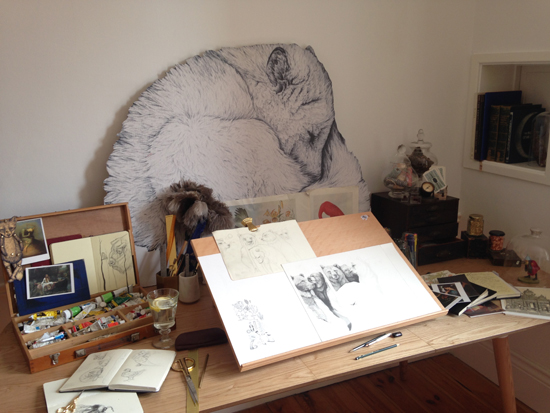 I now have my studio at home rather than being in a city centre as I did for years. It is great for company. It's much better talking to a rabbit, rather than talking to yourself (?)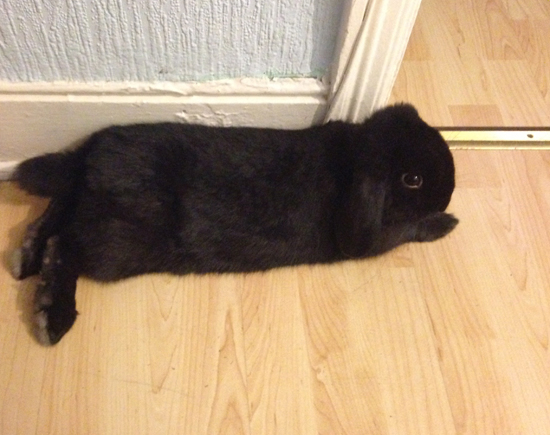 Below are extracts from the Varoom 34 article 'The Pet Effect': 
Emily Gilbert – Sebastian
Sebastian is a bit soothing and also enlivening which is why I think he is so special. On the one hand he can be very calming and relaxing because he loves to sit or sleep on the windowsill by my desk, and on the other hand he can be very playful and fun. He reminds me to not take everything too seriously and take some time out. Cats are very enlightened creatures which is why I think they are so loved, especially by creative people.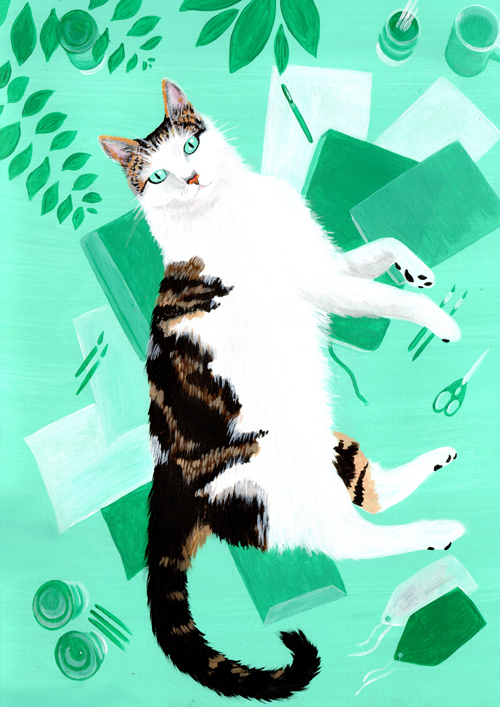 Lizzie Campbell – Jean Paul
My pet is an equally adorable and naughty French Bulldog called Jean Paul. He more than positively impacts on my life as a clay illustrator. I find it's all too easy to spend the day hidden away in the studio, so not only does he encourage me to take regular breaks, but through him, I explore our local environment every day.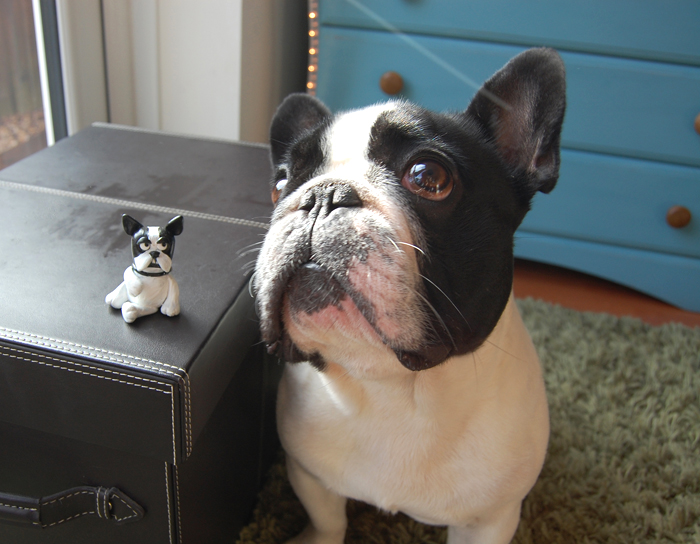 Part 1 of the Pet Effect is here