V28 Fashion – Marni and Brian Rea
Artist collaborations with fashion designers prove that figurative illustrated images are not mere decoration, but instead provide the basis for the design by becoming an integral part of the design process and ultimately the message the designer wishes to convey. Varoom 28 article, Illustrating Prada, revealed the illustrations behind two high profile Prada collections. The Marni design house, on the other hand, takes a little bit more of an obscure path, says Ann Field. The clothes themselves are not obviously sexy. The forms are roomy and unexpected. The clothes are intriguing and used in rare combinations. The unexpected references and quality of the designs provides a good platform for colour usage and for placement of imagery.
Marni founder and Designer, Consuelo Castiglioni who recently collaborated with British artist Gary Hume for spring/summer 2015 comments in British Vogue, 'I love the bright colors of Gary Hume', while insisting ' It is not important to me who something is by. It's only about my visual response to the piece. And so I hardly ever remember who made what.'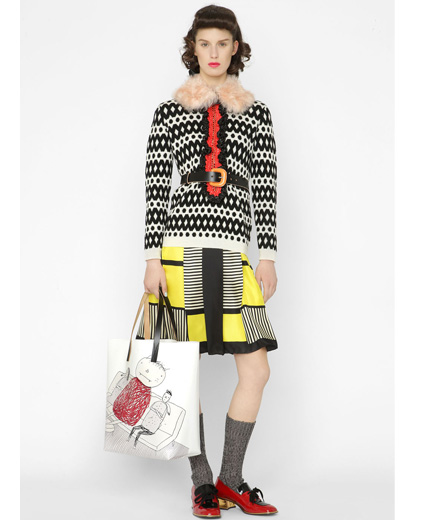 California Artist Brian Rea has also collaborated with Marni. A former Art Director for the New York Times, Rea still illustrates for them and accepts commissions, which take him all over the world for projects. His stripped down conceptual illustrations are deceiving in their simplicity revealing an initial design structure with a complex emotional world beneath. His 2012 collaboration with Marni yielded a sell out collection, which complimented the offbeat, challenging nature of the clothes. Rea's illustrations' were the focal point of the clothing and accessories and informed the colour use and form of the designed garment which surrounded it.
VAROOM: How did the collaboration come about? For instance, when did Marni see your work and how did they express their interest in it?
BRIAN REA: Marni had seen some pieces of mine published in the New York Times- they had recently begun collaborating with artists (Peter Blake, Kim Gordon, Gary Hume, etc.) and they asked if I wanted to be a part.
VAROOM: Why were you are good fit for their brand, did they explain what they saw in you?
BRIAN REA: They seemed to respond to the stories in my drawings and paintings. So much of their clothing has "play" involved in it (patterns, fabrics, unique shapes, etc.). I think my work carries a bit of that as well. Hopefully.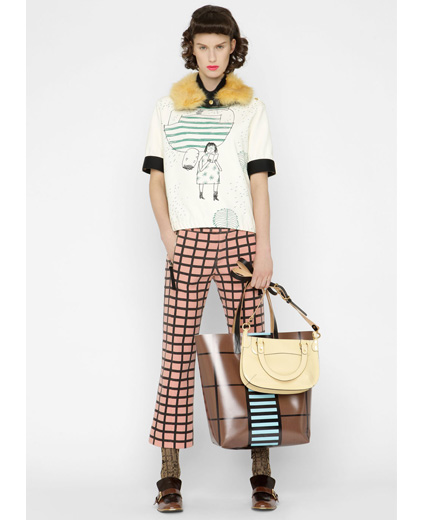 VAROOM: Did you art direct the use and placement of your work on the products and garments.
BRIAN REA: No- this was my first fashion collaboration. I was pretty excited to see how others would use my work- Marni has teams that are experts at such things, I trusted them completely.
VAROOM: Please explain the actual working process for you from initial commission through to deadline and production if each was different.
Did you have the power of veto over the placement and color?
BRIAN REA: The process was quite quick. We explored some pieces of mine previously created that Consuela and Gloria were excited about. This freed us up to "curate" a series then make simple refinements to colors and shapes to fit the context for clothing items, accessories and the showroom installation in Milan. They were wonderful to work with and shared their explorations with me at each step- very few changes were made, mostly adjustments to backgrounds so that the paintings would print properly on clothing fabrics and bag materials.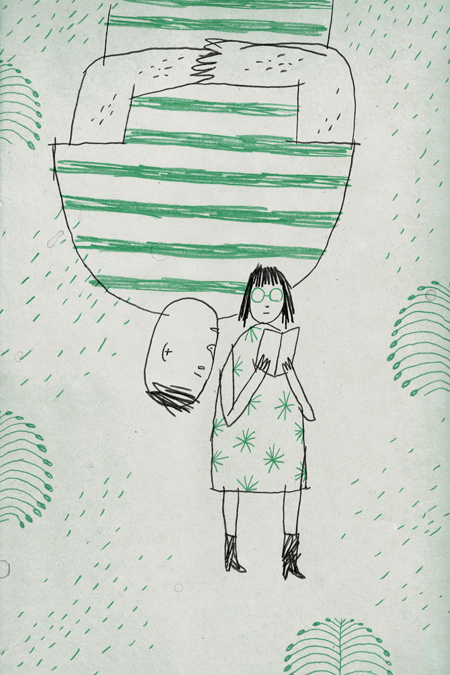 VAROOM: What materials were your illustrations and artwork translated on to?
Did this affect how they looked? Did it work for or against the work? Did it add something to the work?
BRIAN REA: Cotton and polyester fabric and a waterproof bag material. I usually draw in pencil; so we increased the contrast in the line work a bit to add more black. It helped give the work a more durable feel on the materials once printed.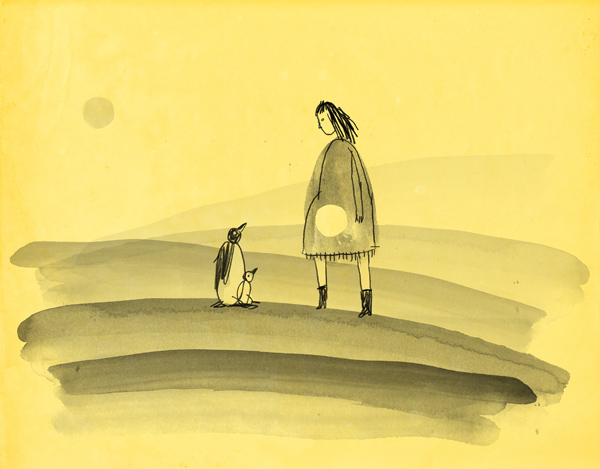 VAROOM: Was this your first collaboration with a fashion brand/designer?
BRIAN REA: First with a fashion brand.
VAROOM: Do you feel it is necessary to be fashion conscious to work with a fashion/brand/designer? Why are the 'rules' off/irrelevant now?
BRIAN REA: I think fashion has become more playful in their use of artists and collaborators. Sure, it's exciting for the artists, but it has to be pretty cool for the brands as well. In the end I think the customers get more unexpected choices in the clothes they can buy. I don't think artists need to know fashion or be fashion conscious- maybe it helps, but honestly they just need to be willing to try something completely new and trust in that collaboration.
VAROOM: How do you feel about the outcome of this collaboration? Were you happy with it?
BRIAN REA: Loved the results. Very happy.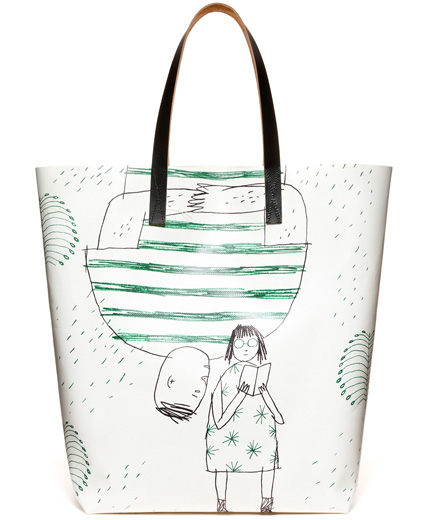 Ann Field's article Illustrating Prada is available in Varoom 28. Ann is Chair of the Illustration Department at Art Center College of Design.