V29 – The Radicals from 1981
1981 was a year of riots in Brixton, Toxteth, Moss Side and other cities across the UK,  brought about by the destruction of manufacturing industry and mass unemployment that nearly doubled to 2.5 million. A group called "Women for Life on Earth" marched from Cardiff to RAF Greenham Common to protest against the newly installed Cruise missile, and IRA hunger strikers died in the Maze prison.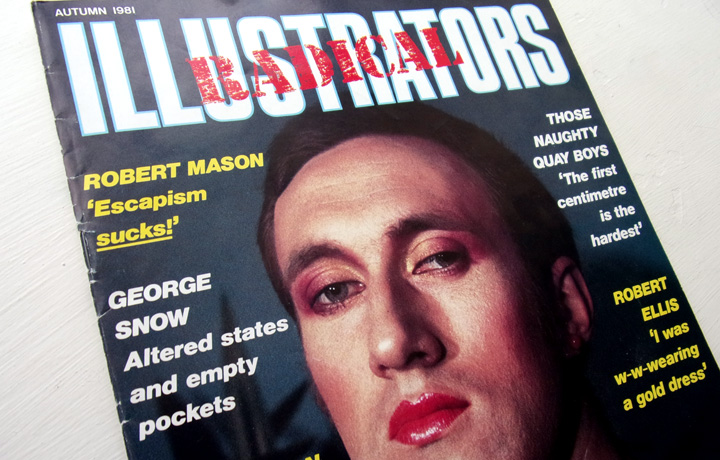 It was also the year when Illustrators, the Association of Illustrators magazine, featured a special issue that looked to express in imagery this volatile, politically fractious moment when shared certainties broke apart. In Varoom 29, Illustrator and educator Paul Burgess, tells the story and speaks to the key movers behind an illustration publication that burned with the political and cultural intensity of the moment.
Radical Illustrators 1981 whole issue here. Published by AOI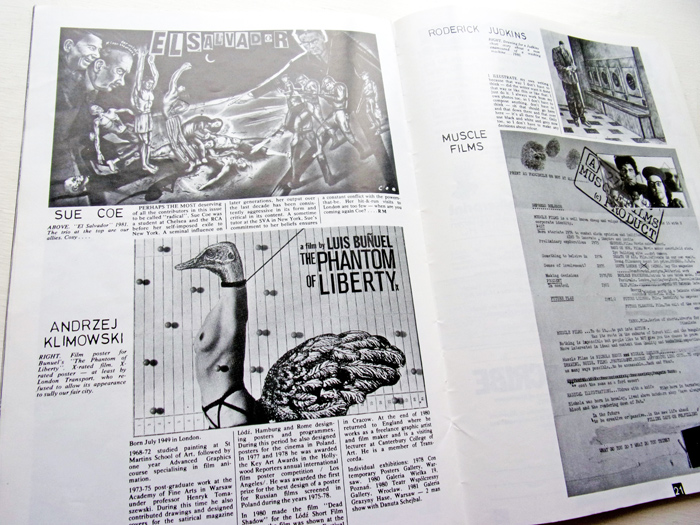 Radical Illustrators was both edited and designed by Robert Mason and George Snow. The magazine was produced by a loose-knit group of young, angry 20-30 year old artists and illustrators, united by a 'shared-consciousness' to fight against 'superficial' illustration.
An opening editorial by Robert Mason
Radical Illustration: History of the Art, Part One (1968 – 1974) by George Snow. This section looked back at the Underground Press of the 1960s – Oz, International Times, Frendz and Time Out. "Aggression and Innovation, like chicken and dumplings, go hand in hand …"
Radical Illustration: History of the Art, Part Two by Robert Mason. The Royal College of Art (RCA) ; shared themes and independent thought within illustration.
The Lives of the Artists: biographies of each illustrator/artist involved.
Under the Influence: These cut 'n' paste centre pages contained a powerful statement, listing art, books, films and music admired by the Radical Illustrators involved. Everything from Joy Division and Lee Perry to John Heartfield, C.O.U.M., Woyzeck and The Beano;
Robert Ellis: Illustration in combination with written work.
The final article, Escape From The Press Gang, by Jake Tilson, was a two-page survival guide to self-publishing. A call-to-arms exalting the merits of small print run 'zines, artists' books, rubber stamps, Xerox machines, distribution and shop outlets.